From Mentee to Mentor through Brotherhood in Business, G Mac
Detroit is Different podcast episode 210
6 months ago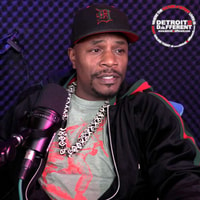 Mentorship and seeking brotherhood were tenets of life that guided Greg G Mac McKenzie at an early age. The master emcee of hip-hop helping lead vocals for Detroit's eclectically African-centered band experience of Mollywop opens up about his journey as a child. Boxing, hip-hop, and joining a gang were his understandings of brotherhood until destiny connected him with the Alekebulan Village. In this Detroit is Different we talk about how his past was an anchor for today.
Detroit is Different is a podcast hosted by Khary Frazier covering people adding to the culture of an American Classic city. Visit www.detroitisdifferent.com to hear, see and experience more of what makes Detroit different.
Follow, like, share, and subscribe to the Podcast on iTunes, Google Play, and Sticher.
Comment, suggest and connect with the podcast by emailing [email protected]
Find out more at https://detroit-is-different.pinecast.co