S3E20 -Dr. Sebi, Laila Africa, and other Natural Healers all worked with Dr. Jesse Brown
Detroit is Different episode 254
4 months ago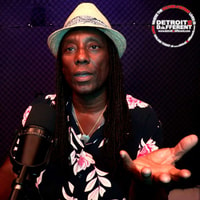 In 1987 the Detroit Wholistic Center launched on Dexter and Clairmount. Dr. Jesse Brown opens up about how he saw a need for natural healing in our community. For over 30 years, alkaline water, treatments beyond mucous and PH, and so much more were all knowledge provided by Dr. Brown. In this interview, learn more about his methods in healing and natural life. Today he leads the Wholistic Training Institute online with classes for those interested in the wisdom of natural self-care.
Detroit is Different is a podcast hosted by Khary Frazier covering people adding to the culture of an American Classic city. Visit www.detroitisdifferent.com to hear, see and experience more of what makes Detroit different.
Follow, like, share, and subscribe to the Podcast on iTunes, Google Play, and Sticher.
Comment, suggest and connect with the podcast by emailing [email protected]
Find out more at https://detroit-is-different.pinecast.co
Send us your feedback online: https://pinecast.com/feedback/detroit-is-different/f0d81f05-9d60-4271-95cf-2b8ecc27bf77