S4E24 -Helping Families get the house to make their Home is what Tansley Stearns Loves to do
Detroit is Different episode 292
2 months ago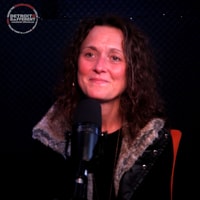 Buying a home is a benchmark of success and a sign of stability for economists and people in finance. For a family owning a home creates a place to develop culture, ethics, and find comfort. Tansley Stearns has assisted Michiganders in this journey leading Community Financial Credit Union. Tansley's travel in career began in the world of marketing and communications. Early on in her career, she had the opportunity to work with a credit union in what has become a lifelong passion. In this interview, we discuss the Path to Homeownership, the value of diversity, and the relationship between the workplace & Generation Z. This dynamic interview explores Tansley's drive to build relationships and bonds. Check out the Detroit is Different feature of Tansley Stearns.
Detroit is Different is a podcast hosted by Khary Frazier covering people adding to the culture of an American Classic city. Visit www.detroitisdifferent.com to hear, see and experience more of what makes Detroit different.
Follow, like, share, and subscribe to the Podcast on iTunes, Google Play, and Sticher.
Comment, suggest and connect with the podcast by emailing [email protected]
Find out more at https://detroit-is-different.pinecast.co
Send us your feedback online: https://pinecast.com/feedback/detroit-is-different/ef559543-458e-49ec-963a-4ec3850ddcba