S4E23 -Came to Detroit for the Soul the East Coast did not have, Mahogany Jones
Detroit is Different episode 290
8 days ago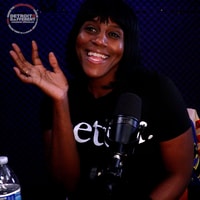 If Erykah Badu and Jill Scott rhymed over something with essence was the sound Mahogany Jones was searching for. An emcee battle led her to discover Detroit as the place with that for her. Mahogany is a world-traveling emcee that mixes energy, spirit, and joy to deliver live performances that win over the most hardcore hip-hop fan and the elder that hates rap music. Mahogany opens up about her music and Detroit's role in developing her sound. We explore the role of women emcees in hip-hop, popular culture, and hip-hop culture. Check out the vibe of Mahogany Jones in her Detroit is Different feature.
Detroit is Different is a podcast hosted by Khary Frazier covering people adding to the culture of an American Classic city. Visit www.detroitisdifferent.com to hear, see and experience more of what makes Detroit different.
Follow, like, share, and subscribe to the Podcast on iTunes, Google Play, and Sticher.
Comment, suggest and connect with the podcast by emailing [email protected]
Find out more at https://detroit-is-different.pinecast.co
Send us your feedback online: https://pinecast.com/feedback/detroit-is-different/d303d3b1-8566-4711-ae90-4c0c954940df