S4E25 -Bigger pictures are filled with details for success, and Regina Ann Campbell proves this
Detroit is Different episode 293
2 months ago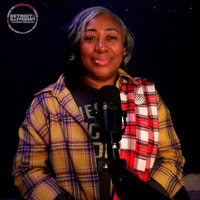 The legendary Maryann Mahaffey took a chance to work with a bright-eyed and bushy-tailed Regina Ann Campbell while serving office. Today leading Build Institute Regina applies that same selfless understanding of the people to advocate for them to systems bigger than their present state. Business development, training, and opportunity are ideas that occupy Regina's mind. Leading Build Institute, she's facilitating relationships between the business system and Detroit's Small Business owners to heighten the quality of life for Detroiters. Regina's journey is an unexpected path that is rich in community, family, academics, and prosperous relationships. Check out the Detroit is Different feature of Regina Ann Campbell. 
Detroit is Different is a podcast hosted by Khary Frazier covering people adding to the culture of an American Classic city. Visit www.detroitisdifferent.com to hear, see and experience more of what makes Detroit different.
Follow, like, share, and subscribe to the Podcast on iTunes, Google Play, and Sticher.
Comment, suggest and connect with the podcast by emailing [email protected]
Find out more at https://detroit-is-different.pinecast.co
Send us your feedback online: https://pinecast.com/feedback/detroit-is-different/c5ce623a-1af1-406b-90d5-5f6dc16e58f4