S5E13 - From Dick Gregory to Mel Farr and Broadcasting in Boston Charlene Mitchell-Rodgers has Stories to Tell
Detroit is Different episode 318
2 months ago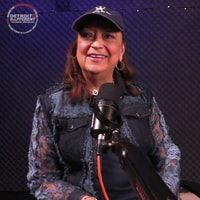 Listen to this enlightening episode of Detroit is Different as we sit down with the remarkable Charlene Mitchell Rodgers, a true trailblazer in the world of media and broadcast. Charlene takes us on a captivating journey through her illustrious career, starting as an anchor in Baltimore and later managing public relations for the iconic comedian legend, Dick Gregory, during his historic cross-country run.
Her story unfolds as she shares her experiences working in Boston during the tumultuous bussing crisis and then making her mark in Detroit, where she founded her own successful public relations business. Charlene played a pivotal role in the expansion of Mel Farr's Oak Park dealership, which grew into an empire with 15 locations across America, solidifying its place as one of the most prosperous Black businesses in the nation.
Discover her rich history in radio with "Mind Your Business" and her exciting new venture into the world of new media with her own podcast. Charlene Mitchell Rodgers' journey is a testament to resilience, excellence, and a passion for storytelling that continues to inspire.
Detroit is Different is a podcast hosted by Khary Frazier covering people adding to the culture of an American Classic city. Visit www.detroitisdifferent.com to hear, see and experience more of what makes Detroit different.
Follow, like, share, and subscribe to the Podcast on iTunes, Google Play, and Sticher.
Comment, suggest and connect with the podcast by emailing [email protected]
Find out more at https://detroit-is-different.pinecast.co
Send us your feedback online: https://pinecast.com/feedback/detroit-is-different/bddc544f-d434-4d36-b93c-d6005ba08dcf