S4E18 -Before Content Creation was conceptualized, Kristy Love was Creating
Detroit is Different episode 285
2 months ago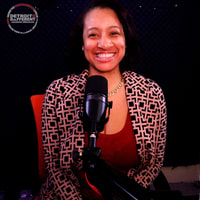 Kristy Love is a Detroit original sharing her love of life with the world. At a young age, Kristy began honing her talents in video, audio, graphics, and more. Taking lessons learned in her broadcast journalism major and applying them immediately strengthened Kristy's confidence, talents, and skills. Kristy explains how exploring self-growth, motivations, and passions bounced her back. We discuss the pressures of expectations and misunderstandings we have of expectations. The love of process and self-discovery gave Kristy the tools to find purpose. This is an essential discussion about motivation and why. Today Kristy is publishing books, speaking at events, and coaching others on connecting to self-love and self-discovery. Check the Detroit is Different feature with Kristy Love out today.
Detroit is Different is a podcast hosted by Khary Frazier covering people adding to the culture of an American Classic city. Visit www.detroitisdifferent.com to hear, see and experience more of what makes Detroit different.
Follow, like, share, and subscribe to the Podcast on iTunes, Google Play, and Sticher.
Comment, suggest and connect with the podcast by emailing [email protected]
Find out more at https://detroit-is-different.pinecast.co
Send us your feedback online: https://pinecast.com/feedback/detroit-is-different/b9fd3c67-2ad0-484e-88be-0898c35da200