S4E32 -The Stand is Free the Land for Bomani
Detroit is Different episode 299
7 months ago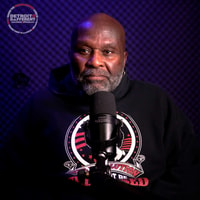 Grand River Ave and Joy Rd have taken on many iterations of the Black experience. Bomani has witnessed them all since the 1970s. Bomani began connecting to a community of Black consciousness as a die-hard enthusiast. Today in a role of leadership for the Detroit Chapter of the Malcolm X Grassroots Organization he is sharing the knowledge he has gained. May 19th in honor of the Birthday of Malcolm X Detroits chapter will be hosting an event. Learn more about the passion and process of Bomani in his Detroit is Different feature. 
Detroit is Different is a podcast hosted by Khary Frazier covering people adding to the culture of an American Classic city. Visit www.detroitisdifferent.com to hear, see and experience more of what makes Detroit different.
Follow, like, share, and subscribe to the Podcast on iTunes, Google Play, and Sticher.
Comment, suggest and connect with the podcast by emailing [email protected]
Find out more at https://detroit-is-different.pinecast.co
Send us your feedback online: https://pinecast.com/feedback/detroit-is-different/9a621fe6-97a6-49b3-8c19-a798e9d4a775