S4E16 -As Trauma Opened his eyes to the World, Faith guided the vision for Dexter Sullivan
Detroit is Different episode 284
3 months ago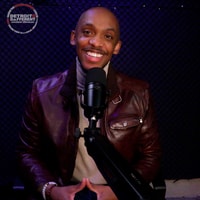 Dexter Sullivan's family's roots are grounded deep in Detroit. Passion for the people, culture, and essence of Detroit is the reality for Dexter Sullivan. Today his work in mentorship, communication, and Faith all place him in positions of influence nationally. In his Detroit is Different feature, we discuss the ways he discovered opportunity in having the courage to leave Detroit for Tulsa, OK. The Oral Roberts graduate further developed skills, talent, and self-confidence. Returning to Detroit, Dexter better understands how he plays a role in all community development. We also discuss the lack of Black Men in the church and why. This feature is a fruitful discussion.
Detroit is Different is a podcast hosted by Khary Frazier covering people adding to the culture of an American Classic city. Visit www.detroitisdifferent.com to hear, see and experience more of what makes Detroit different.
Follow, like, share, and subscribe to the Podcast on iTunes, Google Play, and Sticher.
Comment, suggest and connect with the podcast by emailing [email protected]
Find out more at https://detroit-is-different.pinecast.co
Send us your feedback online: https://pinecast.com/feedback/detroit-is-different/88db34bb-3c17-4cb6-aaf0-20b26fc64320