S3E22 -Black Enterprise, 2000's Blogging, and Internet Radio all in the Quincy Q Lewis Story
Detroit is Different episode 256
3 months ago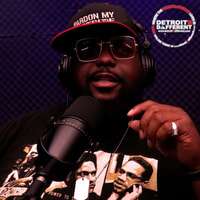 E Block Radio is one of the many media offerings by Quincy Q Lewis. What started as fun between friends has become a staple in Detroit podcasting. Lewis has experience in journalism that goes back to Black Enterprise and being mentored by the late great Mr. Earl Graves. Lewis shares his journey from Martin Luther King Jr. Sr high school football to journalism today. Eastern Michigan University, Charles Woodson, 911, CNN, Podcasting for Black people, and so much more are all shared. Lewis is a big voice in podcasts and opens up about how and why Detroit is Different. 
Detroit is Different is a podcast hosted by Khary Frazier covering people adding to the culture of an American Classic city. Visit www.detroitisdifferent.com to hear, see and experience more of what makes Detroit different.
Follow, like, share, and subscribe to the Podcast on iTunes, Google Play, and Sticher.
Comment, suggest and connect with the podcast by emailing [email protected]
Find out more at https://detroit-is-different.pinecast.co
Send us your feedback online: https://pinecast.com/feedback/detroit-is-different/6e4aa67d-3df2-4e51-9d10-6c28b2be60f9