S3E18 -Black Children need educators that know the Black Experience, Marini C Lee
Detroit is Different episodes 252
5 months ago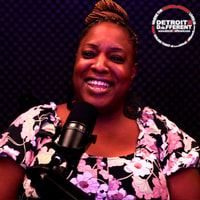 Stanford University undergraduate in education led a Bay area grad to Michigan State University and the mitten state. Marini C Lee is enthusiastic and driven to connect best with Black students. For years her passion built Summer, After School, and Weekend teaching efforts throughout Black communities. This Saturday, she kicks off another with the Literacy Lounge that will take place at Harmony Café at 12041 Dexter Blvd (visit www.gracelearning village.org for more information. Marini opens up about the disconnect between students, schools, and the community inside the Black community. Her steps in empathy, understanding, and resourcing students and teachers are eye-opening. Check out this great interview with Marini C Lee.
Detroit is Different is a podcast hosted by Khary Frazier covering people adding to the culture of an American Classic city. Visit www.detroitisdifferent.com to hear, see and experience more of what makes Detroit different.
Follow, like, share, and subscribe to the Podcast on iTunes, Google Play, and Sticher.
Comment, suggest and connect with the podcast by emailing [email protected]
Find out more at https://detroit-is-different.pinecast.co
Send us your feedback online: https://pinecast.com/feedback/detroit-is-different/57b58685-6f2a-4e6d-863e-b39a99b6fd67