S4E21 -Missions bigger than self takes the courage of collectives, and Rebecca Irby has been gathering the people for that
Detroit is Different episode 289
6 months ago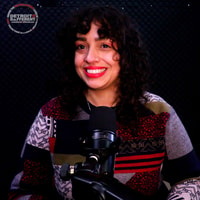 New Jersey is more than the home of blue-collar work and the backdrop for Bruce Springsteen records; it's a place filled with the grit and tough attitude Detroit has. Rebecca's journey to Detroit started long ago, transversing many places. The grit and attitude place her right at home in Detroit. Rebecca's start in missions much more significant than herself started with connecting students to essential support labeled as additional support. From a few schools, an initiative started by Rebecca was eventually implemented across the state of New Jersey. As the program's growth spawned, the realities and limitations of the political infrastructure of America imposed the capacity restrictions of working with the people vs. the corporations. This same bold attitude in collecting thought led Rebecca to dig deeper into her experience and skills through research, data, analysis, and how that can change the community. This is an informative discussion about how developing something takes an insightful commitment. Check out the Detroit is Different feature with Rebecca Irby. 
Detroit is Different is a podcast hosted by Khary Frazier covering people adding to the culture of an American Classic city. Visit www.detroitisdifferent.com to hear, see and experience more of what makes Detroit different.
Follow, like, share, and subscribe to the Podcast on iTunes, Google Play, and Sticher.
Comment, suggest and connect with the podcast by emailing [email protected]
Find out more at https://detroit-is-different.pinecast.co
Send us your feedback online: https://pinecast.com/feedback/detroit-is-different/3c659867-4390-4b7d-9b69-efd22790e008