S4E20 -Why Belief and Faith are anchors in the life of Sherry Gay Dagnogo
Detroit is Different episode 288
16 days ago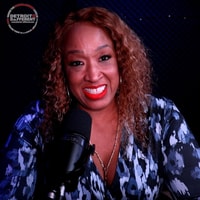 Acknowledging the brilliance of being Gifted and the essence of being Beloved are ways family poured into Sherry Gay Dagnogo as a child. Her love for Detroit runs deep from a tradition of family working for the 'Fords' and walking with Faith. Gospel music, math, and science were platforms that grew Sherry's confidence to take on the world. One of the first of many college graduates from her family, Sherry blazed an unprecedented path. Her passion for teaching and delivering the best education for students moved her into community work. Learn how she keeps pace, focus, and optimism that peaceful successes and opportunities can reign upon us all. Check out the Detroit is Different feature with Sherry Gay Dagnogo.
Detroit is Different is a podcast hosted by Khary Frazier covering people adding to the culture of an American Classic city. Visit www.detroitisdifferent.com to hear, see and experience more of what makes Detroit different.
Follow, like, share, and subscribe to the Podcast on iTunes, Google Play, and Sticher.
Comment, suggest and connect with the podcast by emailing [email protected]
Find out more at https://detroit-is-different.pinecast.co
Send us your feedback online: https://pinecast.com/feedback/detroit-is-different/3618e11c-9aef-44d9-81c9-845ba897075b