S5E10 -Why is France at War in Africa? - Abayomi Azikiwe
Detroit is Different Special International Report - episode 315
1 month ago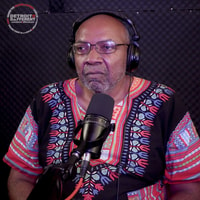 As global attention turns to France's intricate involvement in African affairs, Abayomi Azikiwe's forthcoming interview with Detroit is Different provides a captivating insight into the historical and contemporary dynamics underpinning France's presence in Africa. A seasoned analyst and the mind behind the Pan African News Wire, Azikiwe delves into the complex relationship between France and its former African colonies, shedding light on the motivations driving France's actions on the continent.
Detroit is Different's feature meticulously traces the roots of France's colonial history, a legacy that remarkably stretches across continents and centuries, even encompassing the city of Detroit in the United States. Azikiwe unveils the intricate connection between colonial undertakings and contemporary conflicts, highlighting how this history reverberates in the present day.
Central to the discussion is France's insatiable thirst for African resources, an exploitative trend that dates back to colonial times.
Former French president Jacques Chirac "without Africa, France will slide down into the rank of a third [world] power," March of 2008.
French President François Mitterand "Without Africa, France will have no history in the 21st century," 1957.
The interview brings into sharp focus the recent developments in Niger, a West African nation currently at the forefront of conflict with France. The suspension of Niger's constitution and the dissolution of institutions following a military coup underscore the nation's determination to assert its autonomy over its abundant natural resources, particularly its significant uranium reserves, ranked seventh largest globally. This valuable radioactive metal serves as a cornerstone for various industries, including nuclear energy, cancer treatment, naval propulsion, and weaponry.
Azikiwe exposes the historical narrative behind Niger's natural resource industry, revealing how French corporations have dominated this sector, leaving the nation's government with only minority holdings. The struggle for self-determination in Niger represents a wider sentiment across other West African nations once colonized by France, as they rally behind Niger's bid to break free from neo-colonial shackles.
As the interview unfolds, Azikiwe's expertise navigates the nuanced layers of France's engagement in Africa, encapsulating not only the historical context but also the contemporary complexities surrounding economic exploitation and political autonomy. This preview only scratches the surface of the profound insights that Detroit is Different's conversation with Abayomi Azikiwe promises to unveil, offering a platform to understand the intricate web of power, resources, and history woven between France and its African counterparts.
For more information on the current conflicts between France and Niger and/or other Pan-African News visit http://panafricannews.blogspot.com/ today.
Detroit is Different is a podcast hosted by Khary Frazier covering people adding to the culture of an American Classic city. Visit www.detroitisdifferent.com to hear, see and experience more of what makes Detroit different.
Follow, like, share, and subscribe to the Podcast on iTunes, Google Play, and Sticher.
Comment, suggest and connect with the podcast by emailing [email protected]
Find out more at https://detroit-is-different.pinecast.co
Send us your feedback online: https://pinecast.com/feedback/detroit-is-different/251f7bda-6bd1-49b6-90b9-974fe4057b25