S4E15 -On Campus organizing led Brandon Jessup into Social Justice Fights with Data & Technology
Detroit is Different episode 283
3 months ago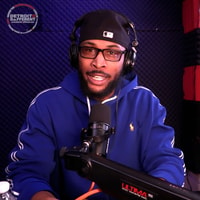 Eastern Michigan University welcomed one of the largest collections of Legacy Black Detroit students from 2000 – 2015. Ypsilanti was filled with an active Black Greek Life, Spoken Word Poetry collectives, Open Mic Hip-hop, and a rebellious NAACP Chapter. Brandon Jessup was one of the Legacy Black Detroiters ready to debate, challenge, and engage any students about the best practices and methods towards advocacy and empowerment. Brandon's brash attitude and intellect connected him to the Proposal 2 Affirmative Action fight. Since then, he has become an experienced analyst in political strategy and community organizing. In this Detroit is Different, I introduce you to one of my homies and a key asset for Detroit politics, Brandon Jessup. We discuss voter suppression, political media, Black Male Leadership in Detroit, and more.
Detroit is Different is a podcast hosted by Khary Frazier covering people adding to the culture of an American Classic city. Visit www.detroitisdifferent.com to hear, see and experience more of what makes Detroit different.
Follow, like, share, and subscribe to the Podcast on iTunes, Google Play, and Sticher.
Comment, suggest and connect with the podcast by emailing [email protected]
Find out more at https://detroit-is-different.pinecast.co
Send us your feedback online: https://pinecast.com/feedback/detroit-is-different/1760df6b-73dc-4aef-880f-dbded3c0d911