S4E26 -All Behind the Scenes of Events, Production, and Entertainment with Nina Payne
Detroit is Different episode 293
2 months ago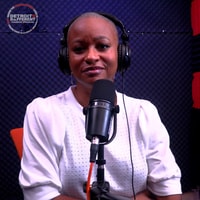 Entertainment, cultural events, and live productions add to the essence of Detroit Summers and make Detroit Winters enjoyable. Nina Payne and Foundation Management have been a key part of high-level productions for years. Now she will welcome a collection of her friends, colleagues, and contacts in the production world to share on the All Behind the Scenes podcast. Nina shares what's kept her working in the field, her love for events, and why she is starting her podcast. 
Detroit is Different is a podcast hosted by Khary Frazier covering people adding to the culture of an American Classic city. Visit www.detroitisdifferent.com to hear, see and experience more of what makes Detroit different.
Follow, like, share, and subscribe to the Podcast on iTunes, Google Play, and Sticher.
Comment, suggest and connect with the podcast by emailing [email protected]
Find out more at https://detroit-is-different.pinecast.co
Send us your feedback online: https://pinecast.com/feedback/detroit-is-different/13fc7b4f-ad51-4a6b-9738-c8412fba90d8